The perfect solution for hot tub coverage,
al fresco dining, shade in the garden, car storage and much more!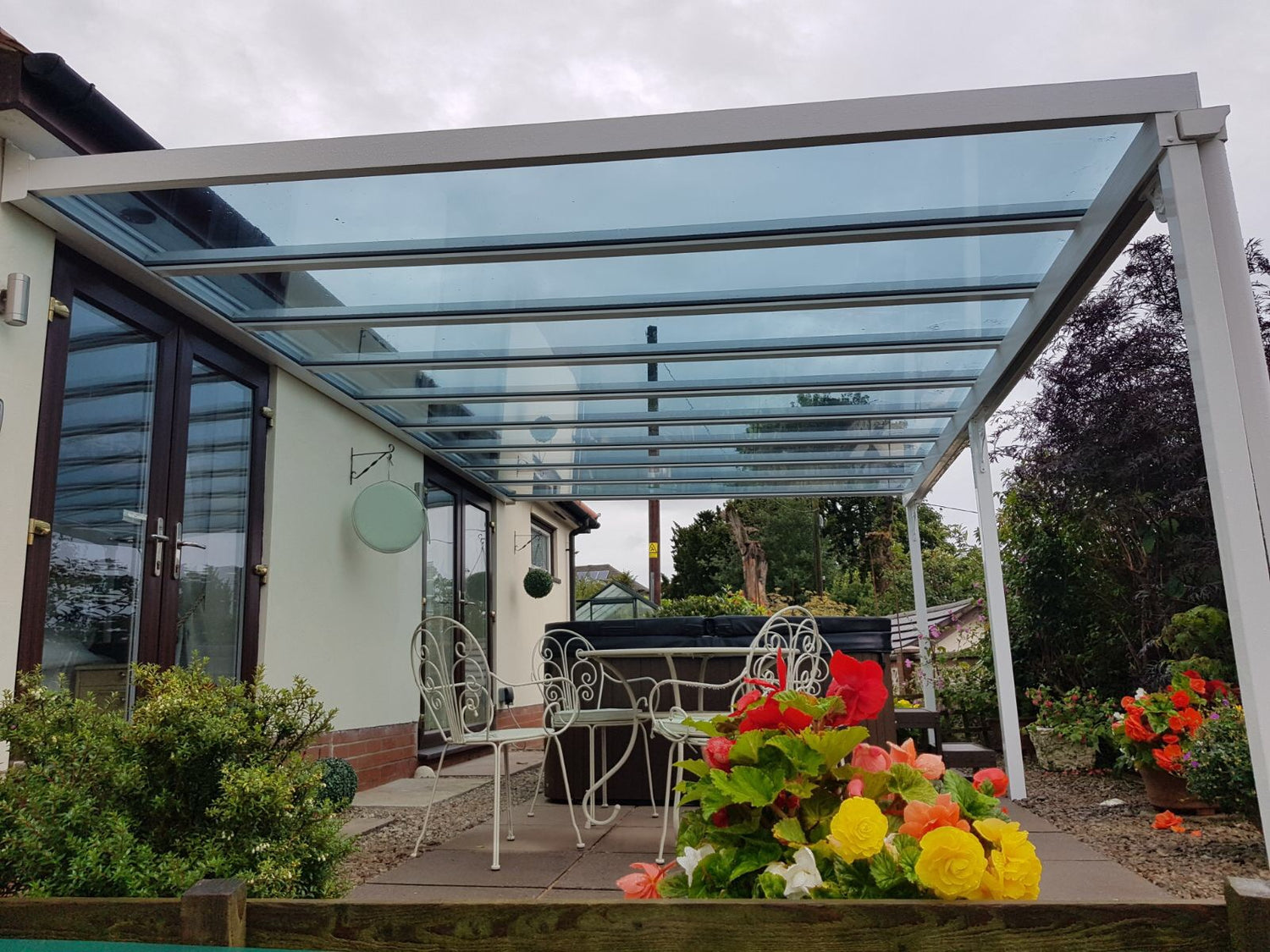 Carports and canopies are multipurpose to suit a range of customer needs. Our products are made from a high quality composite material called Glass Reinforced Polyester (GRP). This is more sustainable than steel or timber as well as having a longer life span estimated to be 100+ years. GRP is also much more durable and impervious to adverse weather conditions thus giving you peace of mind. 
All our systems are bespoke and built to your needs, with the projection ranging from a minimum of 0.76m to a maximum of 3.60m. Due to the flexibility in design we are unable to provide prices on our website. However, we do offer a free no-obligation quote that involves us doing a survey of your property. After the initial survey has been conducted and an official order placed it will take 4-6 weeks (depending on the time of year) for the carport or canopy to be customer built and installed on the property. We have fully qualified fitters and once the product has been delivered it only takes our dedicated team 1 day to fit it for you.
With carports and canopies it couldn't be easier as you typically do not require planning permission; on the odd occasion size can be an issue but rest assured, our surveyors will advise you in every circumstance and we would liaise with Canopies UK who will draw plans and obtain planning permission on your behalf.