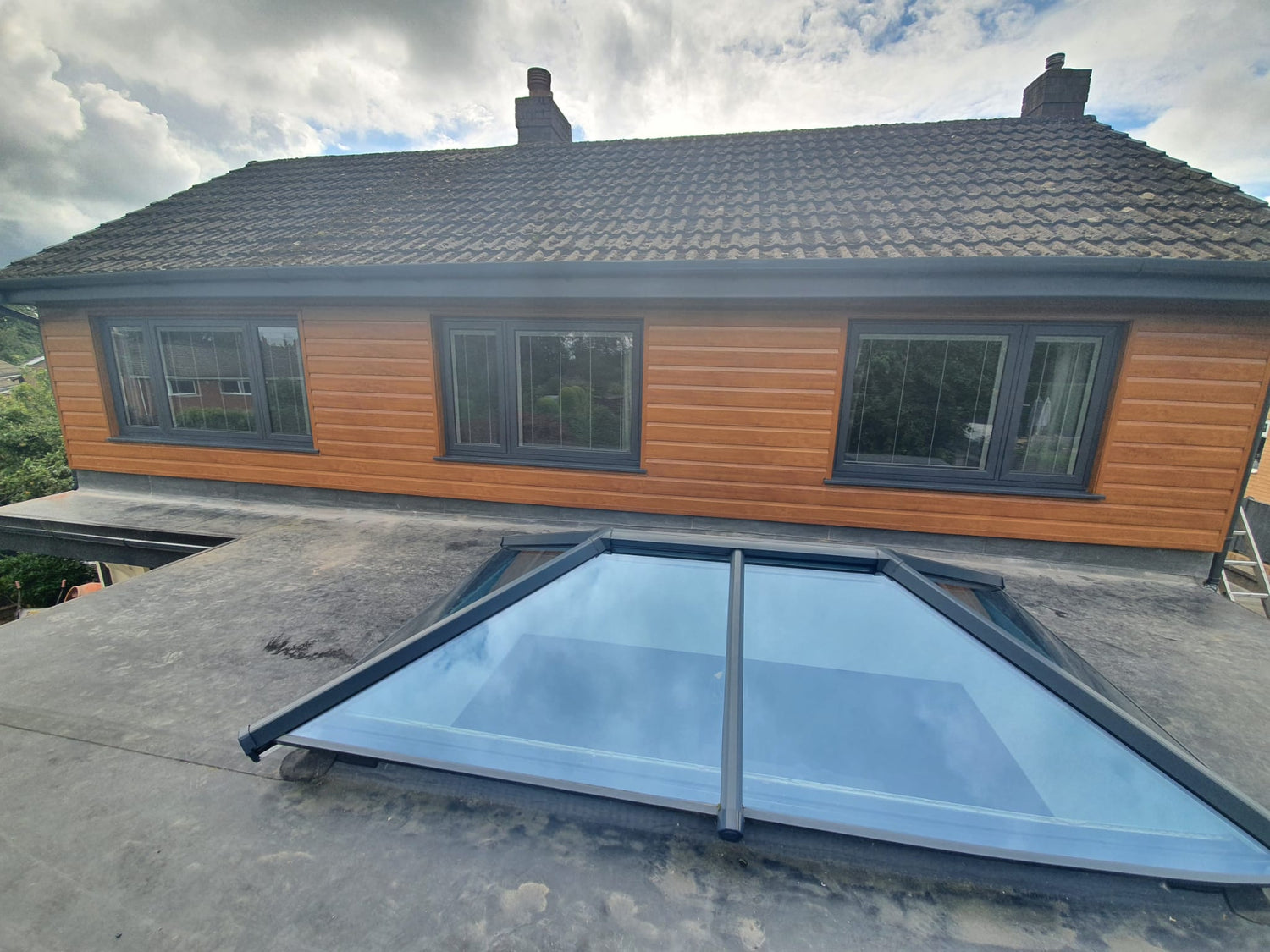 Whether you're waiting for the summer sun to flood your house with heat, or you're finding the crisp winter weather to be a relaxing addition to your home, orangeries and conservatories have several exciting qualities that can completely revamp your home all year round. However, the creativity and surprises don't have to stop there. If you have opted for an extension on your home, there is a 99% chance that you can have a roof lantern installed as well. Integrating this stylish feature will add even more excitement to your property, and we've put a few pointers together to explain why.

Sometimes referred to as a roof light or skylight, a roof lantern is essentially a ceiling window. An architectural element that immediately adds a centrepiece or showcasing element to any room.
Once installed, it provides natural light and warmth, as well as adding plenty of visual appeal to your living spaces. It's set in a roof, meaning that rooms won't need to border external walls in order to be illuminated by daylight.

WILL A ROOF LANTERN WORK FOR YOUR PROPERTY?
Unlike conventional windows, which are fitted vertically along outside walls, roof lanterns are installed horizontally on roofs. Although roof lanterns are a popular choice with extensions, (due to the opportunity that presents itself to light interiors above) they all feature bespoke technology and design techniques. This means they can be personalised to suit certain architectural structures, not to mention they will be exclusive to your home. If you're looking for a way of gaining increased natural light in any given room, a roof lantern could be the way to go.
THE BENEFITS OF INSTALLING A ROOF LANTERN
● They introduce much more natural light into your property.
● You can light your home or commercial premises in an environmentally friendly manner.
● They add a visually attractive element to your property internally and externally, in a subtle manner.
● They can help reduce your energy bills by limiting the need for lighting your rooms with electricity.
● Roof lanterns help keep your home warmer for longer, you will benefit from improved thermal efficiency.
● By having roof lanterns installed, you can complement your interior and exterior décor.
● Take advantage of a number of important health benefits, e.g. minimising the chance of seasonal affective disorder.