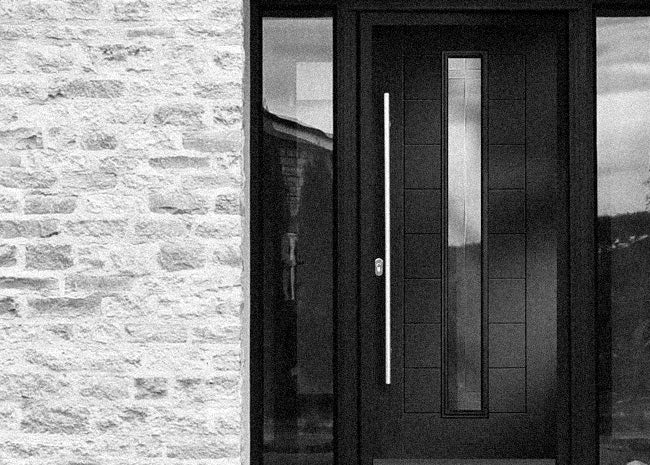 There has been a significant number of new homes built over the last 50 years. Often, these more modern houses need doors and windows that are in keeping with the surrounding architecture. There is an increasing number of exciting, contemporary doors and other fixtures available to homeowners looking to give their post-war house a clean, fresh look. These ultra new door styles provide instant sophistication to a home.
KANDINSKY
The stylish Kandinsky door provides instant sophistication to any home.
This contemporary door is available with left, right or centred contemporary glazed panels, or can be ordered as a solid door for complete privacy.
MONDRIAN
With a selection of smart styles to choose from, the Mondrian is the definition of modernity.
This door makes a focal point of its stunning geometric glazing, providing even more kerb appeal for your home.
MONDRIAN
The strikingly modern Mondrian door, creates the right first impression every time.
With the best security and true durability you can be confident in your decision
when choosing a Truedor contemporary door.
GOYA
Almost fully glazed, the Goya is beautiful in its simplicity.
There are several subtly different glazing styles to choose
from which bring a signature elegance to any home.