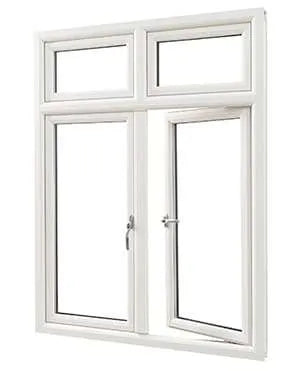 HALO RUSTIQUE FLUSHSASH CASEMENT WINDOWS
Expertly extruded, the system is multi-chambered with a variety of reinforcement options and thermal inserts for advanced performance, security and thermal benefits. Rustique products have been independently assessed and have achieved accreditation from the British Standards Institute -- BS6375 for weather performance and PAS024:2012 for security. Our PCE low level gasket allows quicker fabrication and installation. Choice of bead, glazing and colour options are available.
VIEW TECH SPEC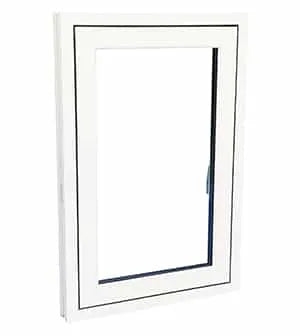 HALO SYSTEM 10 FLUSHSASH CASEMENT WINDOWS
With inward or outward opening options, the FlushSash has been designed to sit flush within its frame. This product mirrors the elegant window styles of the 19th Century, making it perfect for heritage and conservation projects. Though this window may look traditional, it offers deceptively modern performance. Equipped with energy efficient, five chamber PVCU cranes with double or triple glazing options, the FlushSash comes from the System 10 suite of profiles and offers all the strength, security and energy efficiency you would expect from a Halo product. The FlushSash also provides a cost-effective solution to a range of problems associated with historic homes. With the look of traditional stained or painted timber, it needs little or no maintenance and will appear virtually indistinguishable from the property's original windows. FlushSash is also a popular choice as an aluminium alternative especially for student accommodation.
VIEW TECH SPEC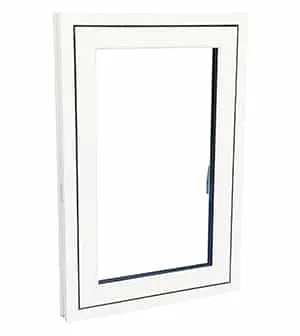 VEKA FLUSHSASH CASEMENT WINDOW
Despite its traditional appearance, its performance is anything but! Available in either 28mm double glazed units or 32mm triple glazed units, affording consumers the option of windows with impressive thermal and acoustic insulation properties.
VIEW TECH SPEC
FREQUENTLY ASKED QUESTIONS
What is your slimline Flushsash Window option?

Our sleek FlushSash with Slim Sightlines offers the next level in FlushSash Windows to homeowners with virtually no sightlines. Our patent pending concealed mullion ensures a slick looking window with all the modern benefits of PVCu. Slim sightlines are usually found on timber windows making the FlushSash an ideal alternative or replacement to tired looking timber windows.
Who are FlushSash Windows recommended for?

Much like casement windows, FlushSash windows are a popular choice for homeowners and project managers who need practicality without compromising on style. 
Are your FlushSash Windows suited for homeowners looking to add a 'traditional' style to the exterior of their home?

While FlushSash Windows will bring a traditional look to the outside of a home, the sleek simple lines also deliver a contemporary style for any property. Perfect for homeowners who want to blend the old with the new.
What is a FlushSash Window?

FlushSash windows combine old and new offering modern PVCu performance with the traditional appearance of timber.  VEKA FlushSash Windows are available with slim sight-lines and a concealed mullion, ideal for replicating windows requiring planning consent in conservation areas. We also have a mechanically jointed variant so it has the effect of real timber joints. 
Are FlushSash Windows suitable for conservation areas?

FlushSash Windows are as versatile as they are beautiful, boasting a range of optional features including mechanical or fully welded joints, heritage hardware and Georgian bars. FlushSash is available with slim sightlines and a concealed mullion, ideal for replicating windows requiring planning consent in conservation areas. Always ensure your customer contacts their local authority.
Can you have different colours on either side of the profile for FlushSash Windows?

Yes— With the option for a different colour on either side of the profile, Variations offers nearly 900 different permutations, and the versatility doesn't end there. We offer a choice of three profile colours – White, Brown or Caramel, which offer pleasing aesthetics.